Wai o Tapu (Maori for sacred waters) is 30km south of Rotorua on the SH5 the road you take towards Taupo this is a tourist attraction that is worth stopping in on! It is a New Zealand Must do!
It is regularly voted one of the top geothermal parks in NZ and most recently voted "One of the 20 most surreal places in the world" by Trip Advisor!
Entry into the reserve is just $32.50 ($11 for children) there are three fairly flat loop walks to encounter and you can cover the best bits in just under 2 hours, literally everywhere you turn it is truly spectacular! Look out for the Champagne Pool, The Primrose Terraces, Artist's Palette and The Devils Bath (all clearly labelled) We were told by a local we met to go early as it can get extremely busy.
At 10:15am each morning in the park they set the Lady Knox Geyser off for an eruption that is almost 20 metres high and can last for an hour! How? Well I won't give the game away, just go and see for yourself! We decided to listen to the local we met the evening before and went to the park as soon as it had opened (at 8:30am) the car park was empty we parked right at the front and the park was very peaceful! After the visit to the park we jumped into the car and got directed to another part of the reserve to visit the Lady Knox! The viewing platform was full of people! Yes it is slightly cheesy but good fun to watch and all we could think after was gosh how right was the local! The park was bound to be full of people as they all queued up and headed into the park!
You really do have to see it to believe it, but here are a few snaps to inspire you!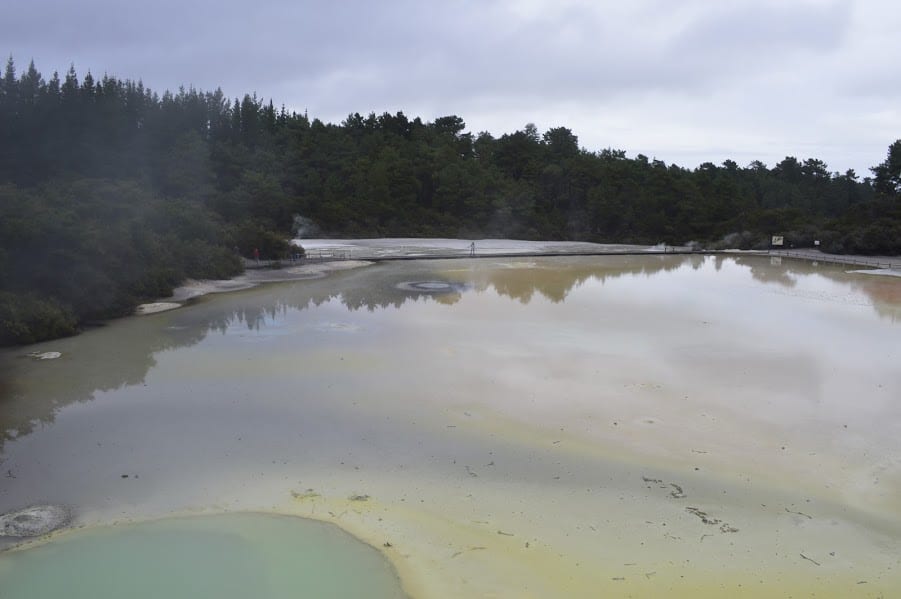 Comments
comments